Publisher: CX-X Canik
February 13th, 2020

Editor's Note:
Hello everyone, and thank you for viewing the 501st Newsletter, Issue #38! I want to start by apologizing for the massive delay! Due to IRL complications, I have neglected to publish this issue until now. I sincerely apologize for the delay. This issue may seem a little less filling, but here are some changes to the newsletter: Thanks to CS Jupiter, one of our own Graphic Designers, our BARC Bulletin will have a new format, giving it a neater look! Additionally, thanks to Jupiter, the Company, Platoon, and Detachment logos you may have seen in the last issue have been resized, which should give them a more conforming look. Thank you again for reading! Keep your eyes out for our next article regarding the primary information hub of the 501st, the Official 501st Discord!

Upgrading the Server Box! BC Jay announced a few weeks back that he has plans to upgrade our server box, allowing for more entertainment by providing the needed factors to host servers for other games. This is so that we as a unit can take over other games' playba- I mean, allows us to host servers on games played by our community members, helping to alleviate the costs members spend to host private servers, as well as providing additional Arma servers where Other Events (such as WW2, Vietnam, Checkpoints RP, etc) can be hosted without disturbing the daily use of other servers. The current server box cost somewhere around $2500, with the new one planned around 4 times that amount. While this is ambitious, it is entirely possible. As a reminder, our community is run on donations, and as such, surplus donations will be allocated to this new box for the enjoyment of the community as a whole. For further information, feel free to contact BC Jay via TS or Discord!
New Rule Document! A document containing information on our standardized rules has been created by CP Clock! You can find the document HERE! Feel free to familiarize yourself with it. The Document can also be located in other locations where the Standardized 501st Rules can be found (including the TS channel). Thank you for the hard work and dedication, CP Clock!
TCW! Have you ever wanted to join a C-Shop? Have you ever wanted to do something worthwhile for the Unit? Have you ever wanted to see something you created in game? Have you ever wanted to be a part of a team spanning across multiple Starsim units in an effort to create a better community? If the answer to the above is yes, then you'll be glad to know that we are constantly looking for help and talent in the TCW Development Team. We could use every skill we can get our hands on. From modelers to texturers, from importers to scripters/coders. If you would like to join our glorious cause, feel free to send a message to the Lead 501st Developer, CC Lava or head of Weapons Team, CS-M Pompano.
Do you enjoy working in Eden Editor? Do you feel pride when you see something you make being used? Well then then the Mission Builders are right for you! Mission Builders are responsible for making every official mission file that you see on our servers, from Fun OP files to Galactic Campaign Files. We work closely with the story writers to create immersive environments for the players to fight their way through, from Pantora to Christophsis! If you have wanted to help create the campaign this is a solid opportunity because Eden Editor can be picked up easily. Follow the steps in this document to join: https://docs.google.com/document/d/1tev-lF2X19nsD_JI0Ecej0u854T6-F3F0D5IWdKfolI/edit?usp=sharing Message CI-C Gull if you have any questions.
Avalanche HQ

News: Multiple RTO and Medic slots open. Check Orbat for which squads are recruiting those positions, or keep your eyes on the squad recruitment channel on discord. Krayt ARC troopers have nice uniforms, their Advanced Recon Development is going well, with SOPs under development.
No Promotions
"Plans never survive first contact... With a Munificent class warship" - CS-M Odin
Acklay HQ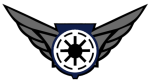 News: Acklay is having one more week of applications from March 9th - 13th this will be a unit wide application so all areas are able to apply. Please note that if you are going to apply you need to at least be in Zeta. Additionally your CoC does have the right to deny members from ridealong.
No Promotions
"Sleep is good, please get your daily amount of sleep."- CC Lava
Zeta

News: Zeta Company is working their best to provide the unit with Active members to keep squads moving and filling positions across the battalion.
Promotions:Neb (CR-C to CT), Brosevelt (CR-C to CT), Anarchy (CR-C to CT), Screw (CR-C to CT), Scavenger (CR-C to CT), Flak (CR-C to CT)
"Dear Sergeant-Major Odin, I humbly request your presence in the upcoming 'Fun Op.' Faithfully yours, Sergeant-Major Fancy." - CS-M Fancy

Avalanche 1

Recruitment: 1-3 is looking to fill a trooper and an RTO slot.
Promotions: Husky (Sr. CT to Vt. CT), Tom (Sr. CT to Vt. CT), Tal (CT to Sr. CT), Yowa (CR-C to CT), Fluorite (Sr. CT to Vt. CT)
"Hoping everyone has a good spring break and looking forward to the next phase of the campaign!" - CC Point
Avalanche 2
Recruitment: 2-2 has a Trooper and a Medic slot open, 2-3 has an RTO, Medic, and Trooper slot open.
Promotions: Fenrir (CT to Sr. CT), Rys (CT to Sr. CT), Guide (Sr. CT to CP)
"We fight not for hate of what is in front of us, but for love of what is beside and behind us. Fight on brothers, for the Republic, and for one another." - CS-M Pompano
Avalanche 3

Recruitment: 3-1 has a Trooper slot open, 3-2 has an RTO slot open
Promotions: Deva (CR-C to CT)
No quote at this time
Avalanche 4

Recruitment: 4-1 has a Medic slot open, 4-2 has a Trooper and a Medic slot open, 4-3 has a Trooper slot open, 4-4 has 2 Trooper slots open
Promotions:Sam (CS to CS-M), Buggs (Sr. CT to CP), Archaic (Sr. CT to Vt. CT), Slugger (CT to Sr. CT), Dusty (CT to Sr. CT), Snorri (Sr. CT to CP), Merlin (CR-C to CT), Sponge (Sr. CT to Vt. CT), Ender (CR to CR-C)
"4th Platoon will hereby be known as Drifter's Foot Cavalry" - CS-M Drifter
Acklay 1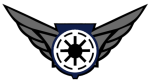 Recruitment: Ride-Alongs are open!
Promotions:Gull (Sr. CT to Vt. CT), Hobnob (CT to Sr. CT), Beat (Sr. CT to Vt. CT)
"I look forward to evaluating all the new ridealongs and find new members for Acklay" - CS Nobear
Acklay 2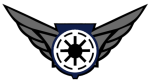 Recruitment: Ride-Alongs are open!
Promotions: Roasty (Sr. CT to Vt. CT), Iroh (Sr. CT to Vt. CT)
"Remember that we have two ears and one mouth, we should endeavour to listen twice as much as we speak" - CS-M Ricochet
Razor
News: ITA has closed for this cycle, but keep your eyes open for the next announcement. In the meantime, feel free to attend any voluntary flight training hosted by members of Razor if you are interested in honing your flying abilities!
Promotions: Sazi (Jr. Cadet to Sr. Cadet), September (Jr. Cadet to Sr. Cadet), Galaxy (Jr. Cadet to Sr. Cadet), Skali (Jr. Cadet to Sr. Cadet), Sophia (Jr. Cadet to Sr. Cadet), Kurtfurst (Jr. Cadet to Sr. Cadet), Duncan (Jr. Cadet to Sr. Cadet)
"Ricochet is a big boy, he is his own Sargeant Major" - CX-P Orange
Mynock

News: IEA has closed for this cycle, but keep your eyes open for the next announcement. In the meantime, feel free to apply for ride-along status, and attend any voluntary Mynock trainings hosted by members of Mynock.
Promotions: Deus (CP to CS)
"All of the Mynock applicants should note that the beatings will continue until moral improves" - CS Zulu
501st News Team opinion doesn't reflect the opinions of the entire community. If you'd like to help the news team bring in new information, you can by signing up for the news team, submitting an article, posting a piece of media or getting publicity for a custom event you're hosting. For those interested, please contact either CX-X Canik, or one of the editors for more information. Your voice matters, let it be heard. We're currently looking for writers to collect stories, media and content. Feel free to leave comments below on what you think. Also please consider donating to the 501st to help pay for server costs and help keep this community alive and well maintained.
Publisher: CX-X Canik
Chief Newsletter Correspondent: CX-X Canik
Correspondents: CM Sunshine, CW Super