Publisher: CX-X Canik
June 19th, 2020

Editor's Note:
Hello everyone, and thank you for reading the 501st Newsletter, Issue #43! Make sure to keep an eye out for our next article to be released this next friday, 6/26! In this issue, you might see some reused material (for example, the Film Festival announcement). This is in order to continue promotion of certain items.
We appreciate your continued loyalty to our content, and encourage suggestions and ideas from the community. If you have a cool video project you would like showcased, or that you believe would be a cool addition to our News content, feel free to message myself (CX-X Canik), or CT Momentum.

501st Film Festival
As most of you may know, our recruitment video posted on the 501st Website and accompanying Youtube channel is really out of date. As such, CC Player announced last week that we will be holding a 501st Film Festival in tandem with the search for a new unit-wide recruitment video! With limits as high as the sky, you can make a video based on the epic drama and warfare we find in the field, or one that is a romantic comedy about a pilot and his LAAT. The purpose is to show the fun and exciting things we do in this unit.
"All that being said BN recognizes the hard work that it is to truly create a video to showcase the unit which is why we are announcing the first ever 501st Film Festival Contest. The way this contest will work is anyone can submit a video to the unit for a chance to win a $100 Steam gift card. This Film Festival will run from today June 2nd-July 1st and the winner will be decided by the community. Later today there will be a channel on Discord created to submit your Videos to the community, and people can vote with using the
emoji on the video they think best encapsulates the experience we offer here in the 501st." ~CC Player
If you have a video you would like to submit, feel free to post it in the #501st-film-festival channel found in Official 501st Discord!
Event Management: Event Management is looking for individuals who have a keen sense of planning, and would like to help with Events. This would include planning with different event hosts, assisting as zeus for FotM events, and more! Anyone interested is highly encouraged to message CS Pro for more information. Additionally, keep you eye out and be ready for the next Flavor of the Month!
Recruitment: As new potential members join our Teamspeak, the Recruiters are some of the first people they will interact with. As such, it is always important to leave a good impression. As they set up the recruit with the mods to join us on server for fun, they also make sure the new recruits have read our rules and guidelines which are important to a Community our size. Recently, the Recruitment personnel have undergone some backend changes in order to make the process easier for both the recruit and the recruiter, as the entire occurrence can sometimes seem long and drawn out. Recruits are always encouraged to join fun ops as soon as their mods are finished, which is the best way to prepare for BCT. RECRUITS DO NOT NEED TO ATTEND BCT IN ORDER TO PARTICIPATE ON OUR SERVERS!
TCW Mod Team: The TCW Team is always looking for new members! No experience is required, only an eagerness to learn and contribute. The TCW Team has people who would be more than happy to teach and help provide resources for learning. For those with modding experience, they are looking for people who are interested in texturing, as well as Modelers, Importers, and Scriptures. If you have experience, or would like to gain some, feel free to message CI-S Purdy for more information!
"We're putting an A.P.B. on CW-M Archon. He was last seen pitching a fence near his home last weekend. We have reason to believe he's lost, scared and alone, any information that leads to his rescue would be greatly appreciated." - CS-M Odin
Avalanche HQ

News:Avalanche and Cyclone will be having a few more weeks of FTXs in order to work with Acklay and bring a squad to each platoon FTX.
No Promotions
"From this point forward saying or referencing 'Femboy Hooters' at an Avalanche or Cyclone event is punishable by death." - CC Crisis
Cyclone HQ
News: Cyclone Company HQ is running smoothly as they continue to improve and adjust as needed.
No Promotions
"Praise be to thou lord Morphine and Epinephrine" - CM-P Moist
Acklay HQ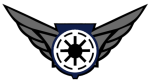 News: Acklay will be opening Ride-A-Longs sometime next week. Keep an eye open in #acklay-public!
Promotions: Jan (CS to CS-M), Kyrptic (Vt. CT to CP).
"It's like I always say boys. If you would stop getting shot, you wouldn't need to come see me" CM-S Navo
Zeta

News: Zeta Company is working their best to provide the unit with Active members to keep squads moving and filling positions across the battalion.
Promotions: Kamikaze (CR-C to CT), Saiko (CR-C to CT), Castle (CR-C to CT), Crimson (CR-C to CT), Skynyrd (CR-C to CT), Akira (CR-C to CT), Stretch (CR-C to CT), Ignis (CR-C to CT).
"Habas wont stop stealing all the paperwork"- CW-P Ripjaw

Avalanche 1

Recruitment:1-1 has one Krayt Trooper Slot Open, and 1-3 has one Medic Slot Open.
Promotions: Hoodoo (CS to CS-M).
"Unknown Fact: CM-P Corey is actually 4'2 in real life" - CM-T Roster
Avalanche 2

Recruitment:2-1 has one Medic Slot Open.
Promotions: Wag (CR-C to CT).
"No, Corey isn't holding me hostage. I for one love our new medic overlord." - CM-P Cor
Avalanche 3

Recruitment: 3-2 has two Trooper Slots Open, 3-3 has one Krayt Trooper Slot open
Promotions: Bjorn (CS to CS-M), Storm (Sr. CT to Vt. CT), Singed (Sr. CT to Vt. CT), Crebar (Sr. CT to CP)
"At least we're not digging anymore, and we have torn down the trench shrine from the other guys" - CS-M Bjorn
Cyclone 1
Recruitment:1-1 has one Squad RT slot open, 1-3 has Two Trooper slots open
No Promotions.
"CI-P Buggs Still owes me 20 bucks for being the best RTO in 4th plt" - CP Dusty
Cyclone 2
Recruitment: 2-1 has one Squad RT Slot Open.
Promotions: Fixit (Vt. CT to CP), Clover (CR-C to CT), Ezri (CR-C to CT).
"Cyclone is doing well in it's developmental phase, however we are eager to join in the galactic campaign so we can [501st-censor] up some droids" - CS Shadow
Cyclone 3
Recruitment:3-1 has one Trooper Slot Open and one Medic Slot Open, and 3-3 has one Trooper slot open
No Promotions.
"Since adding both Mark and Spark to Platoon HQ, I am beginning to rethink Cyclone 3 Platoon staff naming conventions." - CC Andromeda
Acklay 1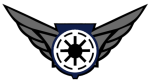 Recruitment: Ride Along Applications are open at this time.
Promotions: Shinpho (Sr. CT to CP), Sideways (CT to Sr. CT).
"I am excited for some of our ride-a-longs to get accepted so we can start their haz-. I mean training." CS Exod
Acklay 2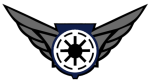 Recruitment: Ride Along Applications are open at this time.
No Promotions.
"Rearmed and ready to Go" - CM-P Lich
Razor
News: For the month of June, all RTOs are permitted the same permissions as Razor Candidates, being allowed to ride with Razor pilots. This is in conjunction with RTO Leadership in order to give both parties a point of view in order to progress towards better communications.
Promotions: Ajax (CR-C to Jr. Cadet), Lemartes (CR-C to Jr. Cadet)
"Rule one: No matter what else, fly the aircraft" - CX-X Aspect
Mynock

News: Mynock continues to train and familiarize themselves with procedures in order to best bring their firepower to the field.
Promotions: Osprey (CP to CS).
"Everyone welcome back Reck from his 3 year LOA" - CS-M Zulu
RTO

News:New RTO training has been released, and re-certification is going smoothly!
No RTO Promotions
"Purdy is looking for more interns to help with paperwork" - CI-S Purdy
Medical

News: There is a shiny new Medical Roster!
No Medical Promotions.
"Medical Corps would like to welcome back CM-P Reck from his 3 year LOA" - CM-P Corey

TEN IN TEN!
(Format for Ten in Ten (until a new rework is done); 1Q = 1st Question, A = Answer)
This Week we caught CT Versa, A Senior Trooper In 3-2!
1Q: Where are you from?
A: I am from Miami, Florida
2Q: What's it like growing up there, and what did you do growing up?
A: I grew up in the hood, and [REDACTED]
3Q: I remember you saying you were a DJ. How did you get into that?
A: I always liked music growing up, death metal, techno, rap, anything and everything. No favorite artist, if it goes hard, it goes hard, you feel me?
4Q: What is it like being a DJ?
A: Crippling anxiety. You understand what you're doing, you understand the basics of it, and you know how to execute it, it's just sometimes the stage fright gets to you. If you mess up, its gonna suck.
5Q: Coming from my perspective, I dont know how to DJ. What do you do?
A: So in clubs, they have a big $10,000 machine where you mix on thats hooked up to the speakers, and you just plug in your USB (or laptop if you have an extreme amount of music) and your headset and your setup is done. [...]I just go out there without a plan, no playlist. You have to know what songs you have, and try to continue with the vibe, you have to read the room, you know? Everything revolves around a four count. You usually use the beat of the song to count the four beats. And then every sixteenth measure something changes. Like they add an effect so you gotta listen to the song and match where it is and count yourself in so the beat's in sync. Then you gotta mix it in slowly or fast depending on how you wanna DJ and shit. You don't wanna transition when it's going hard cause it's gonna sound off. I have a PC so I use FruityLoops. There's Ableton but it's advanced and it doesn't hold your hand. FruityLoops is easier but you still make good shit with it. There's Garageband - you can do what any other good DJ does on your phone with Garageband.
6Q: What do you like to eat?
A: Right now I'm eating clean. Vegetarian/Vegan. I have vegan protein, which is like a protein shake but cleaner for your body. If it werent for eating clean, I'd say Pasta. Carbs. Definitely pasta. Alfredo Pasta.
7Q: You're currently a Bartender, right?
A: Yeah, I like it a lot. Talking and bullshitting with people. One thing I'm good at is bullshitting. I make my money by sweet talking people and talking shit with them. Make them feel good and get them more drinks and make more money. You learn about stranger's lives more than you care to know. I have stories - like - I have hella stories from work. No where else would you hear this or deal with this.
8Q: How did you get into the bartending business?
A: One of my boys was working there and he told me to come through cause the bartender there sucked ass. So I was like, "[501st-censor] it, I'll go." I applied and my boy chatted me up and they hired me.
9Q: What is your dream job?
A: I don't know, maybe open my own bar. I don't know. I make good money bartending. Having my own bar would be dope as [501st-censor]. I like the science behind making drinks, experimenting and shit.
10Q: Where do you want to be in the unit?
A: I don't know. If I have the time, maybe platoon commander. Infantry shit. I haven't decided where I wanna go. Maybe run my own squad first.

Interview with CT Kitsune
Name, Stream ID, Twitch, Youtube: GT_Kitsune (steam), GT_Kitsune (Twitch), GT_Kitsune (Youtube)
How long have you been streaming?: About 3 years
What games do you primarily stream?: Shooters, RPGs, Milsims, as well as streaming art.
What is a basic stream schedule for potential viewers to follow?: 8pm EST Thursdays and Fridays for Arma Ops and trainings with sporadic streams through the week
501st News Team opinion doesn't reflect the opinions of the entire community. If you'd like to help the news team bring in new information, you can by signing up for the news team, submitting an article, posting a piece of media or getting publicity for a custom event you're hosting. For those interested, please contact either CX-X Canik, CT Momentum, or one of the editors for more information. Your voice matters, let it be heard. We're currently looking for writers to collect stories, media and content. Feel free to leave comments below on what you think. Also please consider donating to the 501st to help pay for server costs and help keep this community alive and well maintained.
Publisher: CX-X Canik
Assistant Publisher: CT Momentum
Chief Newsletter Correspondent: CX-X Canik
Correspondents: CM Sunshine, CW Super, CM-P Cor
Graphic Designers (Headers, BARC, etc): CS Jupiter, CT Dragon