Publisher: CX-X Canik
June 5th, 2020

Editor's Note:
Hello everyone, and thank you for reading the 501st Newsletter, Issue #42! Due to some schedule conflictions and technical errors, the Krayt article was postponed until today (You can READ IT HERE!). The News Team thanks everyone for their continued support as we push through new ideas and work on quality and consistency. We will be publishing another article this upcoming Friday in order to maintain our consistency standards we try to hold ourselves accountable to. Within our team we have had excellent progress from our new Media staff (CM Target, CT Habivi, CT Arcanist), with Target publishing a quick video recap of our campaign in tandem with the Story Writers and our own War Correspondence. We have some awesome projects in the works that would allow you the community to be more interactable with our team, as well as a lot of great article ideas in the works! Lastly, for Cyclone Logos, we are not including any this week, as I do not have any official logos in my possession at this time. Sorry Cyclone!
We appreciate your continued loyalty to our content, and encourage suggestions and ideas from the community. If you have a cool video project you would like showcased, or that you believe would be a cool addition to our News content, feel free to message myself (CX-X Canik), or CT Momentum.

501st Film Festival
As most of you may know, our recruitment video posted on the 501st Website and accompanying Youtube channel is really out of date. As such, CC Player announced last week that we will be holding a 501st Film Festival in tandem with the search for a new unit-wide recruitment video! With limits as high as the sky, you can make a video based on the epic drama and warfare we find in the field, or one that is a romantic comedy about a pilot and his LAAT. The purpose is to show the fun and exciting things we do in this unit.
"All that being said BN recognizes the hard work that it is to truly create a video to showcase the unit which is why we are announcing the first ever 501st Film Festival Contest. The way this contest will work is anyone can submit a video to the unit for a chance to win a $100 Steam gift card. This Film Festival will run from today June 2nd-July 1st and the winner will be decided by the community. Later today there will be a channel on Discord created to submit your Videos to the community, and people can vote with using the
emoji on the video they think best encapsulates the experience we offer here in the 501st." ~CC Player
If you have a video you would like to submit, feel free to post it in the #501st-film-festival channel found in Official 501st Discord!
501st Stickers:
(Per BC Jay)
"I know ALOT of people were interested in buying or getting their hands on 501st stickers.
It just so happens that we do have 50. Though we're limited on mailing these to the US only for the time being. The sales of these will be towards the 501st! For 8$ USD, you can have these shipped to you.
These are 3 Inch x 3 Inch stickers. If you're interested in these, please contact me FIRST via discord pm's (before you send anything with PayPal) or you can catch me in the Team Speaks TownHall to ask some questions if you got them! (These will help us afford to give out more free stickers and other things in the future) With that being said, once all the new platoons and detachments send in their new logos I'll be able to start the merch store up! Hopefully, 501st stickers will be the first thing on there so people outside the US can get their hands on them too.
These are not holographic like the other ones given away.
32 Left <--- As of the posting of this announcement"
Event Management: Currently nothing extravigant is occuring within the Event Management Team, however as a reminder, our "Flavor of the Month" for the month of June is Unsung/Vietnam! Get ready for some Creedence Clearwater blasting through the speakers, and the whoomping of Huey blades as many events are being held, including some unique player ran campaigns, PVP events, and more.
Recruitment: As new potential members join our Teamspeak, the Recruiters are some of the first people they will interact with. As such, it is always important to leave a good impression. As they set up the recruit with the mods to join us on server for fun, they also make sure the new recruits have read our rules and guidelines which are important to a Community our size. Recently, the Recruitment personnel have undergone some backend changes in order to make the process easier for both the recruit and the recruiter, as the entire occurrence can sometimes seem long and drawn out. Recruits are always encouraged to join fun ops as soon as their mods are finished, which is the best way to prepare for BCT. RECRUITS DO NOT NEED TO ATTEND BCT IN ORDER TO PARTICIPATE ON OUR SERVERS!
Discord Management: As the Discord Admin, I want to reiterate my latest announcement on the discord. If you have a channel you would like to see made, or any changes, please make sure you speak with BC Jay, CC Cruisie, or CC Player (this list may extend soon), and THEN submit a Discord Bug Report Form. If you have a permission issues (Help! I cant see (insert channel) and I'm supposed to!), you may message myself (CX-X Canik) directly to get it fixed, but you must STILL fill out the form mentioned. This is so I have a form of record keeping for my personal changelog that a future Discord Admin may view. Thank you!
CC Player has been billeted to Battalion XO! "He's a good boy, and will follow orders - Wait, this isn't Ghost." - BC Jay
Avalanche HQ

News: Avalanche HQ members are hard at work organizing the Cyclone expansion, slotted to officially take place this Sunday after all platoon Operations have been completed.
No Promotions
"We are happy to have successfully executed Phase 6. We are looking forward to the exciting future this expansion will bring to the unit" - CC Crisis
Cyclone HQ
News: Cyclone Company HQ is running smoothly as they continue to improve and adjust as needed.
No Promotions
"All I see are acceptable casualties" - CS-M Sam
Acklay HQ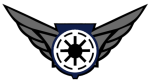 News: Acklay will be opening Ride-A-Longs sometime next week. Keep an eye open in #acklay-public!
Promotions: Navo (Sr. CP to CS)
"I heard yelling from Ricochet about his spaghetti in the halls. Please ensure he is well fed." - CC Lava
Zeta

News: Zeta Company is working their best to provide the unit with Active members to keep squads moving and filling positions across the battalion.
Promotions: Voltage (CR-C to CT), Ghilly (CX-W to CT), Lemartes (CR-C to CT), Urse (CR-C to CT)
"Broad has escaped me. Rats! Oh well, hi Ripjaw."- CC Fancy

Avalanche 1

Recruitment: 1-1 has one Trooper Slot Open, and 1-3 has one Medic Slot Open.
Promotions: Sour (Sr. CT to Vt. CT), Spud (CT to Sr. CT), Akaan (Sr. CT to CP).
"Hope everyone is staying safe out there w/ all the protests and covid!" - CC Point
Avalanche 2

Recruitment:2-1 has one Medic Slot Open, 2-2 has one Squad RT and one Team Lead Slot Open, and 2-3 has one Squad RT Slot Open.
Promotions: Stoanes (CP to Sr. CP), Rathalos (CT to Sr. CT).
"2nd platoon is adapting to the new changes and is doing well. Also, did you know that it is in fact not delivery? It's Bjornio." - CS-M Pompano
Avalanche 3

Recruitment:3-1 has one Trooper and one Team Lead Slot Open, 3-2 has one Trooper Slot Open, and 3-3 has one Squad RT, and two Medic Slots Open.
Promotions: Flooded (CT to Sr. CT).
"Radda radda radda, radda radda .... radda" - CS Bjorn
Cyclone 1
Recruitment: 1-1 has one Team Lead and one Medic Slot Open
Promotions: Adhock (Sr. CT to CP), Dusty (Sr. CT to CP)
Cyclone 2
Recruitment: 2-1 has one Squad RT, and 2-3 has one Squad Leader and two Trooper Slots Open
No Promotions
Cyclone 3
Recruitment: 3-1 has one Medic Slot, and 3-3 has one Team Leader Slot Open
Promotions: Iron (CR-C to CT)
Acklay 1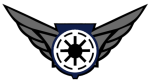 Recruitment: Coming Soon.
Promotions: Nobear (CS to CS-M), Scarab (Sr. CT to CP)
"I stole Ricochet's Spaghetti again" - CS-M Nobear
Acklay 2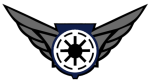 Recruitment: Coming Soon.
Promotions: Grinch (CS to CS-M), Lich (Vt. CT to CP), Snarley (Sr. CT to CP), Daku (Vt. CT to CP), Viking (Vt. CT to CP)
"Don't take drugs from Lich, he fills them with cordial." - CS-M Ricochet
Razor
News: For the month of June, all RTOs are permitted the same permissions as Razor Candidates, being allowed to ride with Razor pilots. This is in conjunction with RTO Leadership in order to give both parties a point of view in order to progress towards better communications.
No Promotions
"Rule one: No matter what else, fly the aircraft" - CX-X Aspect
Mynock

News: Mynock IEA has come to a close, and with it, there are 5 new members in Mynock.
Promotions: Mercy (CR-C to CT), Dragon (Sr. CT to CP)
"I am officially calling Captain Lava to share his ill-gotten pirate treasure with the rest of Hailstorm Battalion" - CS-M Zulu
RTO

News:New RTO training has been released and many people will need to be re-certified.
No Promotions
"We have officially rolled out our new training should make it easier for those interested in RTO to do it" - CI-S Purdy
Medical

News: There is a shiny new Medical Roster!
Medical Promotions: Lich (CM-T to CM-P), Nidus (CM-C to CM), Aedan (CM to CM-T), Parker (CM-C to CM)
"Medical is doing well as of now however we are always looking for new people interested in becoming a medic. If you are interested in medical, trainings are held Mondays 6:30pm EST, all are welcome." - CM-P Corey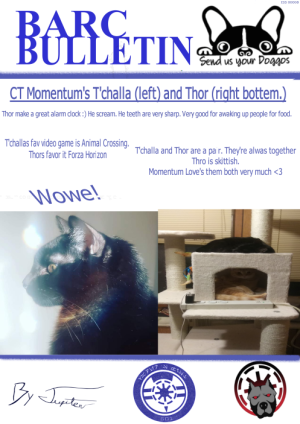 501st News Team opinion doesn't reflect the opinions of the entire community. If you'd like to help the news team bring in new information, you can by signing up for the news team, submitting an article, posting a piece of media or getting publicity for a custom event you're hosting. For those interested, please contact either CX-X Canik, CT Momentum, or one of the editors for more information. Your voice matters, let it be heard. We're currently looking for writers to collect stories, media and content. Feel free to leave comments below on what you think. Also please consider donating to the 501st to help pay for server costs and help keep this community alive and well maintained.
Publisher: CX-X Canik
Assistant Publisher: CT Momentum
Chief Newsletter Correspondent: CX-X Canik
Correspondents: CM Sunshine, CW Super, CM-P Cor
Graphic Designers (Headers, BARC, etc): CS Jupiter, CT Dragon